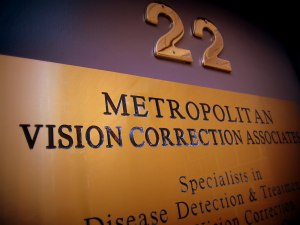 Metropolitan Vision Correction Associates
is the premier vision solution center in New York City. Our private office offers state of the art technology, comprehensive eye examinations, specialty contact lens fittings, dry eye treatment, pre & post-operative surgical care including LASIK, Cataracts, Glaucoma and Cornea.
Our Doctors Frederic Nevins, Traci Goldstein, Arthur Jung, Robert Behan, and Oscar Leis
are highly trained in the diagnosis and treatment of eye diseases utilizing the most advanced technologies available. Glasses, contact lenses, and Vision Therapy are offered to patients suffering from headaches, eye strain, blurred vision, and computer difficulties. We are experts in early detection and treatment of Glaucoma and Retinal Diseases such as Macula Degeneration.